Flamingo Scooters 'Late For The Game'

Having one cool client is pretty sweet, having a second one is even better. But when they team up to create a social campaign together, shit just got real.
‍
Flamingo Scooters & The Hurricanes came together to promote the use of the very hand (and hardly missable) pink electric scooters to get you to and from your rugby game at Wellingtons Sky Stadium.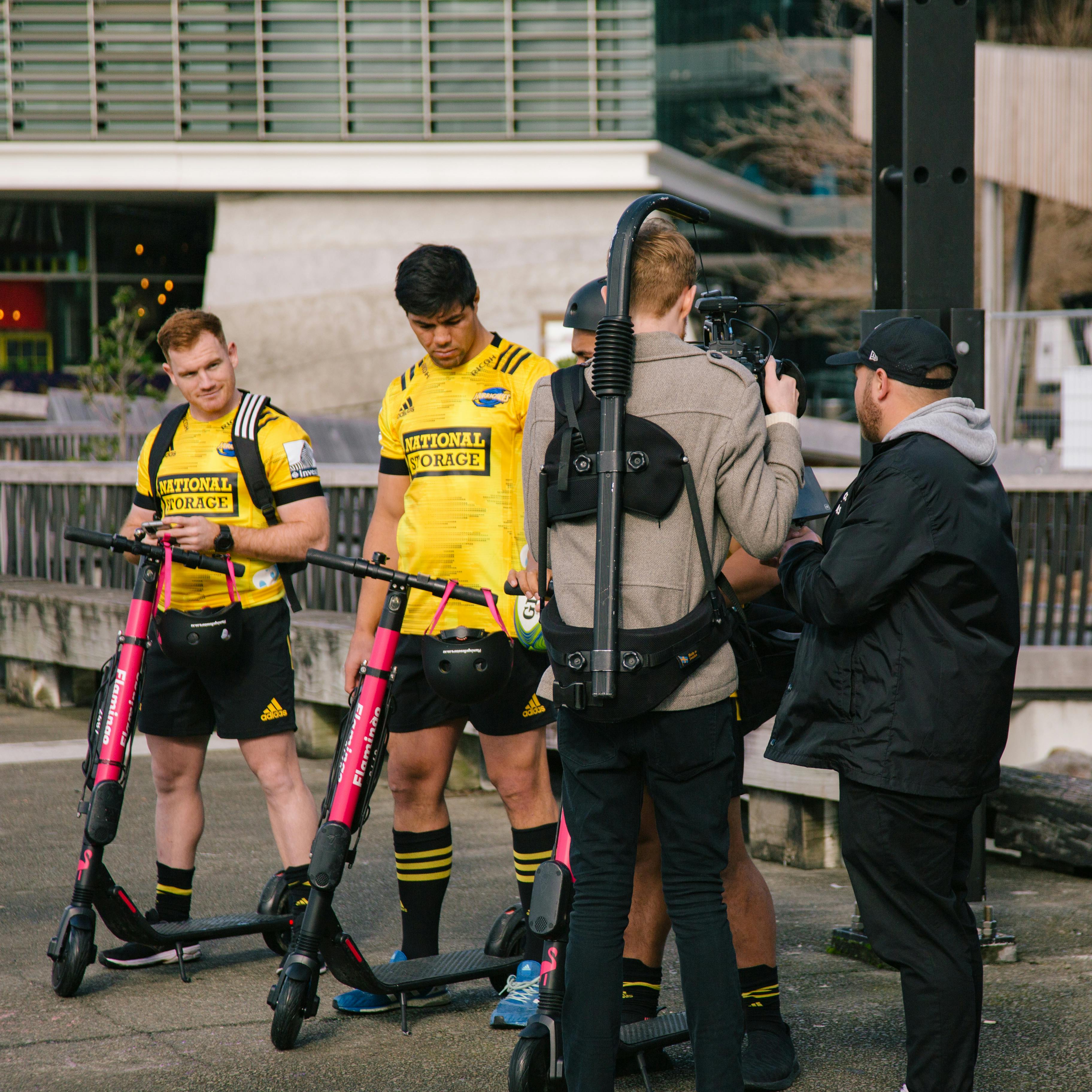 Deliverables
1 x 30-second campaign video ad
Video supplied in landscape & square formats

We feature a few key players from our 2020 squad in this ad, where they just so happen to be caught by the traffic (or just sitting around a cafe) who promptly need to get themselves to the stadium to play.