Hurricanes Rugby Social Content Creation

The Wellington-based Hurricanes Super Rugby franchise is undoubtedly the greatest New Zealand rugby team there is. Biased or not, the Cane's have some wild social media content 🔥
‍
We've really gotta thank Hurricane centenarian, Ardie Savea, for our first foot in the door at the Cane's. After a brief introduction at a player media session, we were lucky enough given the opportunity to show what we could do in their social media space and almost 2 years later we now work closely with the marketing team on a daily basis serving as their external media creation partners delivering photo & video content for their social pipes, with the prompt daily turn around on things like training footage and work on larger projects that help represent the Hurricanes brand.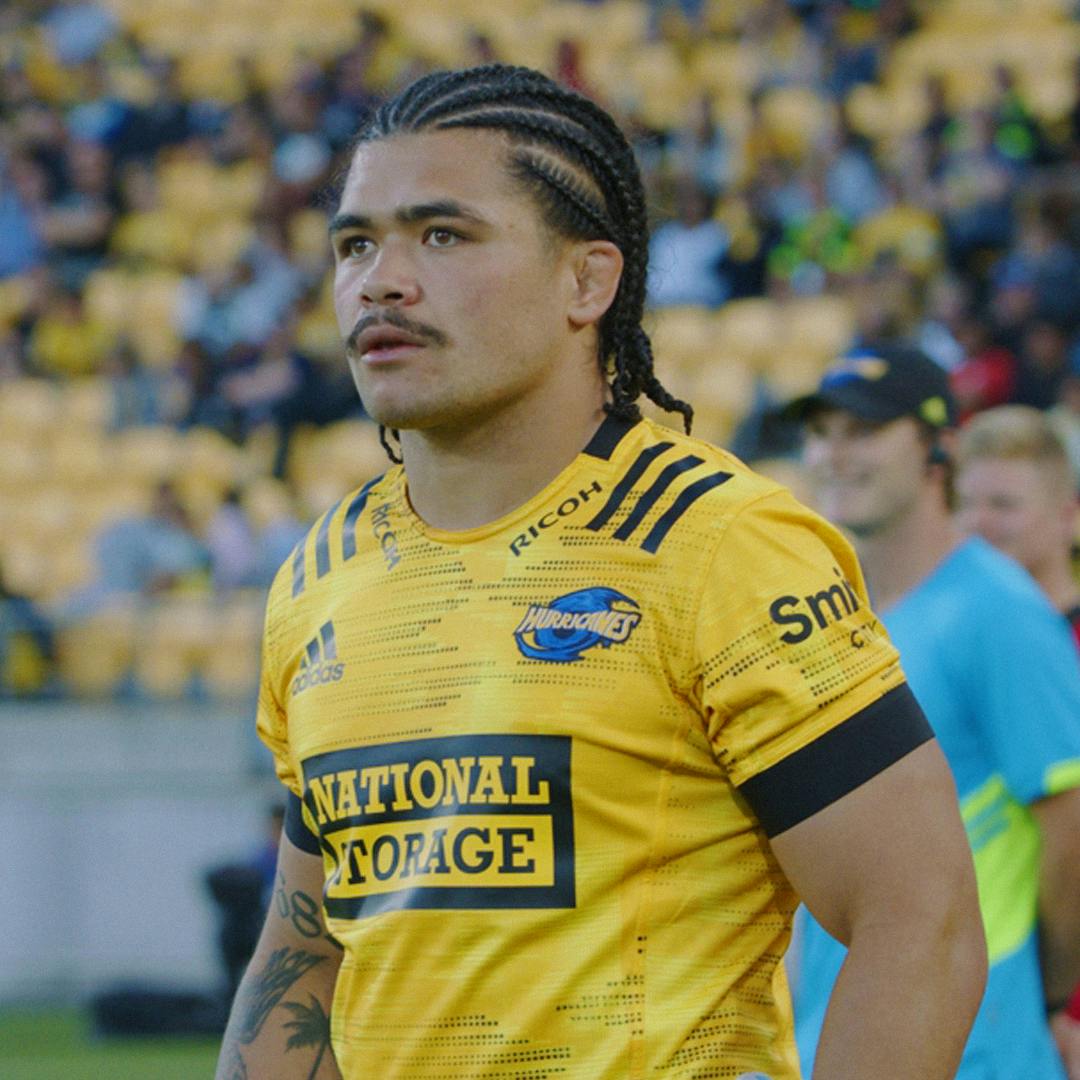 Deliverables
We service the Hurricanes daily during Super Rugby season, so as well still images, some video content over a week could look like:
A series of short bits of content focusing on simple things like training footage coaches updates or player segments

Something we'd often do is longer formatted clips focusing on things with a bit more emphasis like re-signings, brand awareness campaigns & and content on getting to know the players better

We also provide graphic animation services for Instagram Story team namings & game point scoring
About
The Hurricanes have a rich sporting history in the Wellington region, featuring as a start Super Rugby team for the past 26 years.
We're lucky enough to work with the marketing & wider management teams at the Canes' to help give their fans a deeper insight into the team and players as real people and to get them more in love with the Hurricanes brand & history.
Considering 26 years ago we would have been - 1 year old (at the time of writing this, March 2021) we were unable to be at the earliest Hurricanes games to capture content. Luckily enough, all of that sort of stuff is kept on file, and at the start of the 2021 Super Rugby season, we were stoked to work with the team on a 'We Bleed Black & Yellow' social awareness piece that features the history-defining moments of the Hurricanes from all seasons as a way to engage with the fans and encourage them to become a more integral part of the fanbase by becoming Hurricanes members, this video is the video you can see above.
We also often use supplied footage from the Hurricanes archive bank to create emotive segments to engage with fans for an upcoming game or promotion.

On a weekly basis during the Super Rugby season, you'll find us down at home base - Rugby League Park, in Newtown Wellington, a couple of days a week capturing footage with the team.
We're pumping out content at a really serious rate, a good 3-5 stand-alone videos a week - not to mention the Instagram Story graphic content we create too. The videos above and below give a really decent insight into those types of content created, as well as some images we've captured over our time also.
Up the Cane's! 🔥🏉